Welcome to 24/7 Jazz Radio and Jazz Radio International. The 24/7 Online Radio Group run jazz, classical and easy listening music stations. Jazz Radio International is a 24/7 jazz music radio stream. You can listen to it using our Nobex app, Zeno Radio app, free exportable players or just by clicking on the stream: Jazz Radio International. You can listen now using our music player above.
We feature musicians, bands and composers on Jazz Radio International playing their music. Our current featured artists are Kimiko Ishizaka, Kevin MacLeod and Unheard Music Concepts.  In 2019, Kimiko Ishizaka released an album of 10 pieces that she composed herself. The album, titled 'New Me!', features jazz harmonies with classical forms. Kevin MacLeod is an award winning American composer and musician. Unheard Music Concepts are a trio from the Netherlands consisting of Han Post, Marc Verhoeven and Daniel Talma.
Our station, 24/7 Jazz Radio was launched in 2019. On this station we produce cloudcast programmes in the jazz music genre. Our programmes are available on our Mixcloud site and this website. Click on the player below for many hours of relaxing jazz.
We have facebook pages for our stations, 'liked' by many of our fans and supporters. The facebook pages provide a place for our listeners to interact with each other and us plus also be kept up to date with news about music events from around the world. Please visit: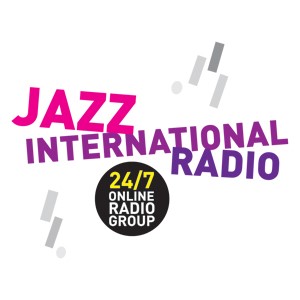 Do consider following our twitter feed which has music related tweets 24/7.
---
---